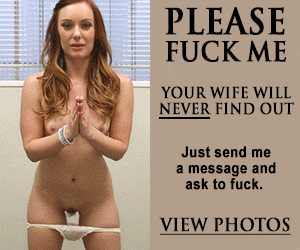 I do exercises daily in the morning in my home balcony which was in the third floor. I like to keep my stomach flat and I am maintaining it even at the age of 35. There was a girl named, Niharika, stayed in a flat beside mine. Niharika must be 19 years old. She was studying in her school. She was fair skin, lean frame, sharp black eyes-always her eyebrows and eyelids were filled with mascara and that made her eyes look sexy.
Her nose looked perfect and it added another attractive feature on her face. Her pink lips were thick and looking like orange slices. The most important attracting thing about her was her hair. Her hairs ran till two inches above her waist. The thick black hairs were straight till they touched her shoulders and then they have been curled to look wavy till the end. It made her look attractive. I have considered her as a beautiful young girl and that was the only thought I had about her in my mind till that day. Since I was her neighbour, I happen to see her almost daily. I was good friends with her mom and dad.
Niharika stands on her balcony which is just opposite to my balcony and drinks her morning coffee. Sometimes my exercise timing happened to clash with her coffee timing. We exchange greetings and talk some casual stuff like about her school or movie. I continue to do my exercises when she sips her coffee. One day I saw her when I was doing exercises, staring at me like she wants to drink me, just like that coffee.
I initially didn't give much thought about that. In the following days, her coffee drinking timing was clashing with my exercise timing. She stands on her balcony with her coffee mug wearing her pyjamas looking at me doing exercises after our initial greetings and other petty talks. I don't have muscular body but I have a charming, good-looking face. Some of my friends say I don't look like 35 rather I look 30. Maybe she likes me or maybe not.
Since these staring and peeking was going on for some time, I thought that maybe Niharika is infatuated with me. In that age, it's normal to a girl liking something that stirs her feelings and imagination. So I didn't give much thought about her this time too. Also, I liked the fact that a beautiful girl like Niharika was infatuated with me. We all crave for others to like us irrespective of how old we were. I wasn't different either.
One day, I was doing exercises but Niharika didn't come to the balcony. I kept looking at her balcony but she never came. I couldn't finish my exercises properly as my mind was constantly going back to think about Niharika's absence. I stopped my exercise and took a sip of water from the water bottle when I saw a curtain in one of the windows moving. I saw someone was leaving the room and I was sure that it was Niharika watching me from her bedroom. She must have thought to check whether I have interest on her or not.
One day, my pregnant wife and I stood on the balcony. We were discussing about our yet-to-be-born baby and I kissed on her belly. My wife smiled. I was in good mood and I kissed her cheeks and forehead and finally on her lips. I felt like someone is watching. I don't know how. Call it human instinct. I looked at the window in the home opposite to my balcony. I didn't see any curtain movement. There were no lights on in Niharika's bedroom. Even if she stood behind the closed curtains I can't see her but she can see my balcony through her curtains.
I was sure that Niharika was standing behind the curtains and watching us or at least it felt like that. It turned on me. I kissed my wife on her lips even though she was so reluctant to kiss me in the balcony. I don't know what happened to me? Did I fancy Niharika? I have no idea. It's not like I don't love my wife. I love her and we had sex regularly even during her pregnancy. But Niharika was doing something to me. I kissed on my wife's lips with more passion as if to show Niharika that this is how I would kiss her. I had sex with my wife that day but Niharika's body and face was on my mind throughout our sex.
Sometimes, Niharika stand on the balcony in her school uniforms. Her school uniform was blue colour shirt with white and blue striped skirt that ends well above her knee. Her shirt tucked in tightly inside her skirt, giving her boobs an enhanced look. Her boobs were slightly bigger than any girl at her age. She leans forward, resting her elbows on the fence- four straight bars placed horizontally at waist height to protect someone falling down.
She keeps her leg on the lowest steel bar. On that time her skirt slightly goes up and forms gap between her thighs. Sometimes it's hard to resist this. I look at her thighs lustily. I even sometimes wished that her skirt goes up little more. She is bad, very bad. She is working me. Sometimes she wears pencil tight jeans and tops that ends just exactly at her waist. She lifts her hands if I am around her to show me her sexy waist. Her waist was free from fat and I loved it.
Two more months have gone with these kinda teasing and flirting with Niharika. My wife has gone to her hometown for the delivery. I didn't have sex for the last two months and my wife not being there, deprived me of anything remotely related to physical contact with a woman. It was very evident to me that Niharika is infatuated with me. Should I have to make use of this infatuation and benefit from this or should I be loyal to my wife? I wasn't sure. One shouldn't do anything when he wasn't sure. And I did nothing, till that day.
One day, her father threw a party at his home as he has been promoted in his company. He got a well-paid, high position in his company. I was invited to the party. I have gone inside her home on the party day. I was surprised to find at least hundred people inside their home. I met her father and congratulated him. I saw Niharika in black glittering one piece, tightly covering her thin, slender body ending well above her knees, showing small amount of her voluptuous fair thighs.
The word gorgeous was an underrated word for how she looked on that day. I saw her soft tender boobs standing up to take a notice at them. I didn't fail to notice them. She smelled nice. I complimented her looks and she blushed. I had few glasses of whiskey in the party. After sometime in the party, her father came to me with a favour. Since we were good friends, he asked me whether I have some good liquor bottles at home as he didn't expect these many people would turn up and finish his liquor collection. Luckily, I had two bottles of good whiskey at home.
I was about to leave when Niharika insisted to come with me. She informed her father that ice cubes were over at their home. We both left her home and reached my home. She was walking very close to me and sometimes her soft body rubbed against my body. I could feel the warmth of her body. We were inside my home. I had kept the liquor bottles on the kitchen shelf located well above my head. I put the stool and tried to climb on it to take out the whiskey bottles. I couldn't do it as I was slightly high due to few glasses of whiskey. Niharika asked me to hold the stool and she climbed on it.
She put her knees first on the stool and then placed her soft hands on my shoulders. I felt something inside my body. Then she straightened her upper body and placed her feet on the stool. Then she raised her body to stand straight. Her pussy was staring directly at my face. I could see her naked thighs and slender long legs with perfectly manicured toes. It aroused me. My face was few inches away from kissing her pussy. I couldn't think straight. I was unable to hold the stool properly. I looked up to see what she was doing. I saw her boobs from under and they obscured her face. I was completely aroused at this time. I told to control myself and not to do something stupid. She took out two bottles from the shelf. She put her hands on my shoulders for support. Then she collapsed her legs and placed her knees on the stool. She got down from the stool.
I was sweating profusely as if I climbed Mount Everest. She asked me about it. I deflected her question by blaming the alcohol. Then we moved near the fridge in the kitchen. My fridge was bottom freezer type. She bent down forward, her tight dress gone up and shown me even more thighs than earlier. I saw her sexy tight ass and wanted to spank it. I wanted to spank this bad girl and teach her who was the daddy? I was about to spank her ass when my wife's face flashed in my mind. I stopped and controlled myself. She closed the lid of the ice cubes container and we left the home. On our way back to her home, she was walking closely with me again. Since my mind was clear, nothing perverse flashed on my mind. I was proud of my willpower but that lasted only for few more minutes.
We reached her home. I handed over the liquor bottles to her and took few more glasses of whiskey. I was high. Few more minutes later, she came to me claiming that ice cubes were over. I gave my home key to her and told her to get it. She said that she can't go alone to my home in the night. I didn't have any excuses. So I went with her. Again, she was walking close to me. Her elbows were touching mine and this time I felt something. I wasn't thinking clearly now. We were inside my home kitchen. She bent forward and put the ice cubes inside the container. Why did she have to bend like this showing her tight ass to me? Couldn't she just collapse her knees, sit on the heel and put ice cubes inside the container? She was definitely tempting me and it's working. Maybe it's because of few more glasses of whiskey, or her tight ass or her smell or sexy voluptuous thighs. Whatever it was, it's intoxicating my mind. I did what I wanted to do the previous time.
She stood up and looked at me. I couldn't control myself when I looked at her red lipstick stained lips. I pulled her closer towards me. A streak of hair fell in front of her face. I combed it using my fingers and put it back. I caressed her jaws with my fingers, and then her lips. I have given enough time to her to push me away but she hasn't done it. I looked into her eyes. There was a mischievous smile and I could sense that she was slightly nervous. I leaned forward and kissed on her lips. I pressed my lips against her soft tender juicy lips. She dropped the container and looked at me nervously. I laughed and she joined me to laugh. I bent down and picked the rolling container and put it on the kitchen dining table. She stood there, looking at me with pure lust on her eyes. I pulled her closer and pressed my lips to her lips. I tasted her juicy lips. It was very soft and mellow. Just like jelly. I tasted it and I loved it. It was delicious. Now we were beyond the elastic limit. There was no coming back.
I ran my hands all over her soft, tender body, grabbed her ass cheeks and squeezed them. I could feel the warmth of her body. I kissed on her forehead, cheeks, jaws and her neck. Her slender neck was attractive and I kissed on her lower neck. She let out a moan. Her fingers were trembling. I intertwined my hands with her fingers, calming her down. I kissed on her cleavage and removed the straps from her shoulders. She raised her hands up. I freed her shoulders from burdening the weight of her dress. She was wearing black bra with transparent straps. I saw her young soft boobs hold by black bra and buried my face in them. Her moaning got louder. I unhooked her bra and removed it from her body. I saw her naked boobs and licked her right nipple. Her body gave a jerk. I squeezed her boobs and then sucked it. I licked all over her boobs, made it wet. Her fingers were inside my head, groping my hairs. I switched between from left to right boob and kept sucking, licking and squeezing them.
I stopped and asked her, "What if someone starts looking for you in the home? We can do it later."
She replied, "It won't be a problem. My brother would tell them that I have gone for a walk with you as I don't like the party atmosphere at my home." She winked at me and this was really a good lie that would make people to believe. I pulled her closer and kissed her again on lips. I took her to my bedroom from the kitchen. My bedroom was mildly lit as I didn't want to give my neighbours any impression that I am at home. I removed her dress from her body. She stood there in bra and panty. She was bit shy and nervous. She looked at me with a look that said she needs approval. Of course, I liked her lean sexy body.
I let out a big breath and said, "wow…you are gorgeous. Absolutely gorgeous." She smiled and she was happy. The skepticism has gone out of her face as she got approval from daddy. I put her on the bed. I kissed her forehead to toes. I removed her bra and panty. I looked at her pussy and I kissed on it. She let out a huge moan and she lifted her upper body instantaneously. I smelled her pussy and licked it. This must have sent electric signals through her body as she arched her body back and grabbed my hairs violently. I loved her moaning. I licked her clitoris and then her vagina opening. Her fingers were trembling. I tasted her pussy and then licked her entire body. I stood up and removed my dress. I stood naked in front of her. She was blushing and smiling after seeing my thick erected brown cock. I walked towards her and took her right hand, placed it on my dick. Her soft warm hands started to stroke my dick and the blush remained on her face. I bent forward and kissed on her head. She looked at me while stroking my dick.
"Baby, take it into your mouth."
She moved her head left to right and rejected my request. "No problem, we will do it another day."
She stroked my dick faster now as if she was trying to pluck it. I laughed and told her to stop it. She asked me, "Why? Was I doing something wrong?" I laughed and told her how she was trying to pluck my dick instead of just stroking it. She laughed and apologized to my dick. She kissed on my dickhead and put her hand on it as if giving a hug to my dick. I loved it and then kissed on her lips. I took out a condom from my drawer and put it on over my dick.
I stood on the floor and put her on the edge of the bed. I put my finger inside her pussy and it was very wet. I just rubbed my dick against her vagina opening. Her entire body stuttered and she let out a huge moan. I slowly and gently inserted my dick head into her tight pussy. She let out a huge cry and her legs were trembling. Few drops of tear formed a pool across the corner of her eyes. She must be in pain, I thought. I took out my dick. I asked her, "Are you ok baby?" She nodded her head up and down and tried to smile. I inserted my dick again into her pussy. This time she didn't shout but she grabbed the bed sheet tightly in her hands. Only partial of my dickhead was inside her pussy. I give it another push and my dickhead has gone completely into her pussy. She closed her eyes and let out a huge moaning. It sounded rather like a groan.
I inserted my dick into her pussy. I was very gently and slowly pushing it. Her breath was heavy. I was able to insert a small amount of my dick into her pussy. Now I started to thrust my hip in and out. In and out, in and out. She started to relax. Her face was in complete pleasure and there was no strain which appeared a few minutes earlier. I was slowly fucking her and slowly put more of my dick into her pussy. More than half of my dick was able to go in and come out now as her pussy got used to it. No blood came. Her hymen must have been broken already. Her lips were wide apart, hands were on the bed in a relaxed state, lips completely closed and sweat beads appeared on her forehead. I bent forward and kissed on her lips.
I increased my pace as she got used to my dick. I fucked her and she was moaning and smiling now. It felt good to be inside her body. I was nearing my climax. I cummed inside the condom when my cock was inside her pussy. We lay down on the bed for few minutes. She kissed on my head and chest. Then we got up, cleaned ourselves, and then went to her home. The party was still going on and none noticed our absence. Contact me at [email protected] for feedback, chat or fling or for anything you like to do.
(Visited 465 times, 1 visits today)
SHARE WITH FRIENDS:
Tweet