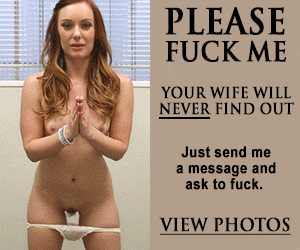 Hi,
This is me Bhasrak from capital city of Nepal (Kathmandu), currently I am working in one of the reputed multinational company here in Nepal. Talking about myself, I am 25 years old and very much sexually Active.
Coming to the story, Saakshi (name changed) is the heroin of the story. She is 21 year old lady and is in final year of her Nursing. The most amazing thing about of her body part is her boobs. Anyone would die for her boobs. And I myself is the admirer of her beauty. She is very much fair in color and her thigh are very much sexy. When I got to see them for first time, I was unable to close my mouth and water was running in my mouth
Basically, I got to know Saakshi from one of my friend. He initially introduced both of us recently during the dashera (Dashain) festival. At the beginning I felt very shy talking to her. As days passed, we became pretty close and we used to have conversation whole night. Slowly, we started having video call in viber and later we even started video sex. She used to show her boobs and used to masturbate. Because of these activities, I was unable to have a good sleep. The same imagination used to give me a hard on. I used to masturbate thrice everyday thinking about her. Even she was dying to meet me and fulfill her inner desire
So we planned to meet on 17th of November. As I stay alone, we planned to meet in my apartment. As I stay alone, my room was messed up. So I cleaned everything and made it look clean. We planned to meet at 3 in the evening. I picked her up and went for movie.
After movie was over, we went and had a good dinner. As we were returning, I asked her do you drink and she said only beer. So I grabbed 8 bottle of beer on the way home. As we reached inside the room, I just dropped the beer and grabbed her waist and pulled her towards me. Even she was very much horny and we started to kiss wildly. We kissed for about 10 minutes and it was very intense. Both of were out of breathe. While kissing, I cupped her breast and started fondling. In between kissing, we started moaning and was giving some sexy sound
After breaking the kiss, I carried her and threw her in the bed. As she was wearing one piece dress, her panty was visible. I instantly got the hard one and I jumped into her like tiger jumping for its prey. I removed her dress and she was in her black bra and panty. I immediately removed her bra and started sucking her 36 size boobs. Her nipple were black in color. As I was sucking her right nipple, her left boobs was also been taken care by my hands. She was already turned on and was begging me to fuck her. Slowly I left her boobs and started kissing her sexy lips. She was begging me to fuck her.
I then slowly removed her panty and she was already leaking. I started kissing her inner thigh. She caught my hair and started pushing my head towards her pussy. And I was just teasing her by blowing air in her pussy. Finally I started licking her pussy and she started moaning loudly. I licked her for about 5 minutes and she had her first organism as was very tired.
So after few minutes, I pulled her to the edge of the bed and started he hit her pussy with my cock. I was teasing her and she was begging to enter inside her. I played with her for few minutes and suddenly I pushes inside her. She was very tight though it was not her first time. She moaned very loudly and I had to kiss her to keep her sound down. I started to increase the pace and she was begging to fuck her more harshly. She was saying fuck me, fuck me you son of the bitch. Whole room was filled with her moan and my balls hitting her thigh.
As I wanted to fuck her behind, I removed my cock and asked her to be in doggy. When I entered my back, I was in heaven. It felt very good. I started banging her very fast and was holding both her boobs. When I was fucking her from behind, her boobs were shaking up and down. It made me go mad and I started ramming her fast. And I was reaching the climax. She asked me to cum inside and told she is in safe period. So I increased the pace and finally was done. I cummed so much that day, even I could not believe.
I always wanted to have sex while bathing. So after the first round, I took her to bathroom and cleaned her first. Then I started sucking her nipples. She slowly started getting Horny. She finally caught hold of my cock and started giving hand job. I asked her to suck my cock. Initially she refused but after insisting a lot she caught hold of my cock and started sucking. Although she was not the perfect sucked, he tried her full to satisfy me.
After sucking me for few minutes, I again made her stand up and rammed her from behind. I kept fucking her harshly and she was begging to fuck her faster. I fucked her till I cummed in her pussy. My cup were dipping from her pussy. We were very tired by now.
So after sex we had beer and continued fucking each other whole night. We had 3 more round that night. She felt very satisfied
Any women, ladies from Nepal want to have a relation with me, you can email me at. [email protected]
(Visited 672 times, 1 visits today)
SHARE WITH FRIENDS:
Tweet